South City Tech Learning Hub
The South City Tech Learning Hub is now open! Visit us at 900 Bates Drive, Unit 3, Tallahassee, FL 32301 from 10:00am - 2:00pm Tuesday thru Friday for free internet access, computer and printing access, and private offices for any appointment, interview, or school-related needs.
Summer Programs
Join us Tuesdays and Thursdays at the Greater Love Church (524 Orange Avenue) each week from June 14 - August 6 for food, fun, and friends!
Sitting little more than a mile from City Hall in downtown Tallahassee, the neighborhood of South City is bounded on the north by East Magnolia Drive, Jim Lee Road on the east, Orange Avenue on the south and South Monroe Street on the west.
Place matters to how well we live and how well our children live. And when persistent poverty threatens place, we must work together to overcome it.
Senator Loranne AusleyCo-Chair, South City Foundation
Empowering Tallahassee's historic South City to improve the quality of life for all, where neighbors play, learn and prosper.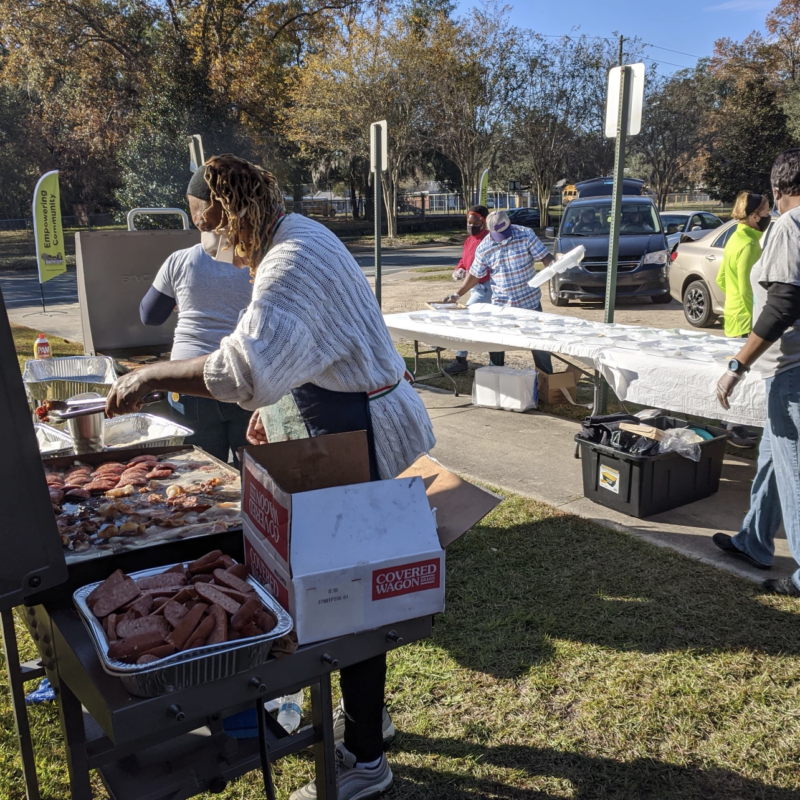 Tallahassee's South City Foundation hosted another in its series of "Pop-Up-Pancake Breakfasts" on Saturday, December 12. The event brought a nearly endless line of traffic to the Greater Love Church …
Continue Reading →
We want to hear from you.
We value the input of all residents and partners and work diligently to honor the objectives of neighborhood groups and community leaders.
Share your voice at our regular community meetings.